Our commitments for the 2020 holidays:
In order to offer you a peaceful holiday, we have put in place various sanitary measures.
As a result of the on-site verification operations, the French campsites of the Sea Green group have received the DEKRA certification.
This certification attests that our campsites have implemented protection measures against Covid-19 in accordance with the good practices defined by OMS guidelines and the recommendations of national health authorities.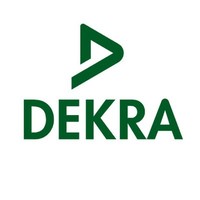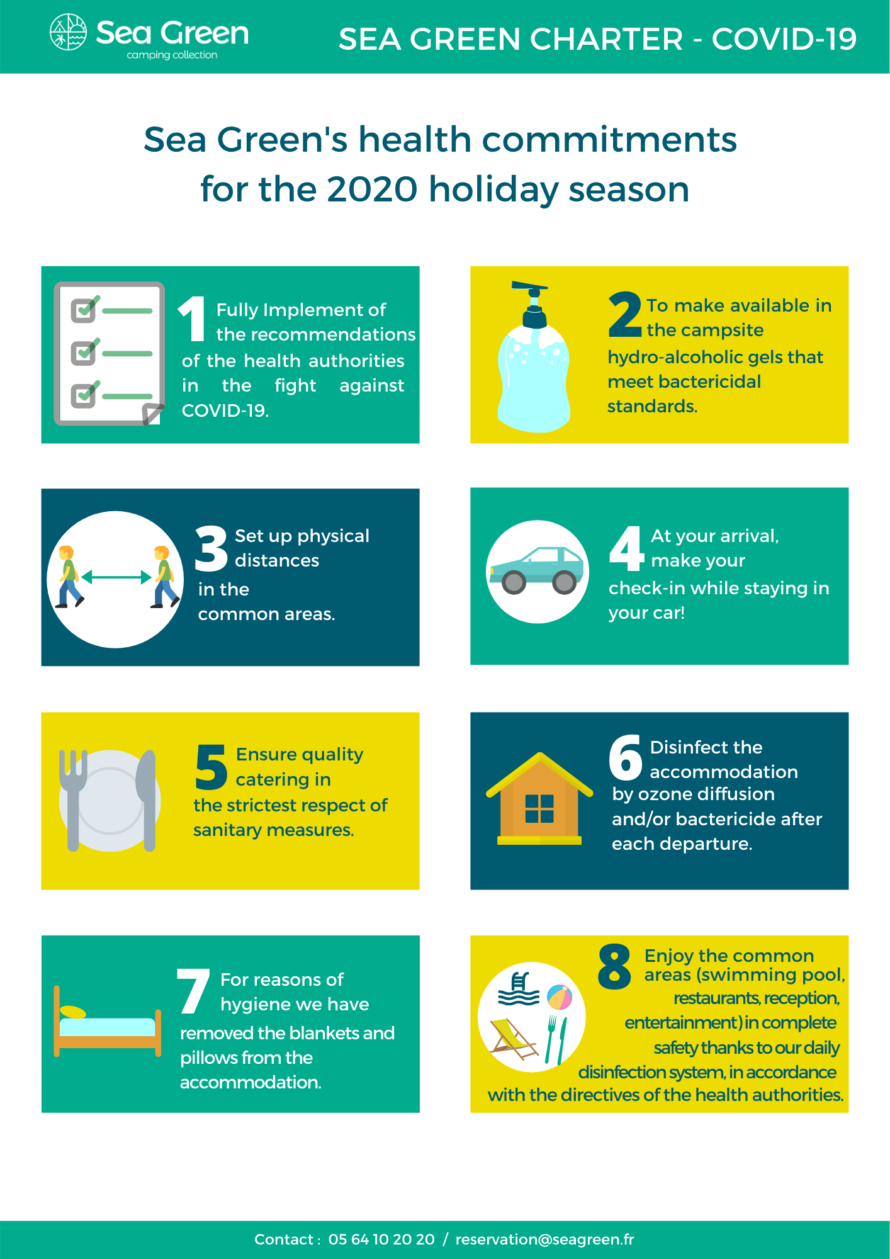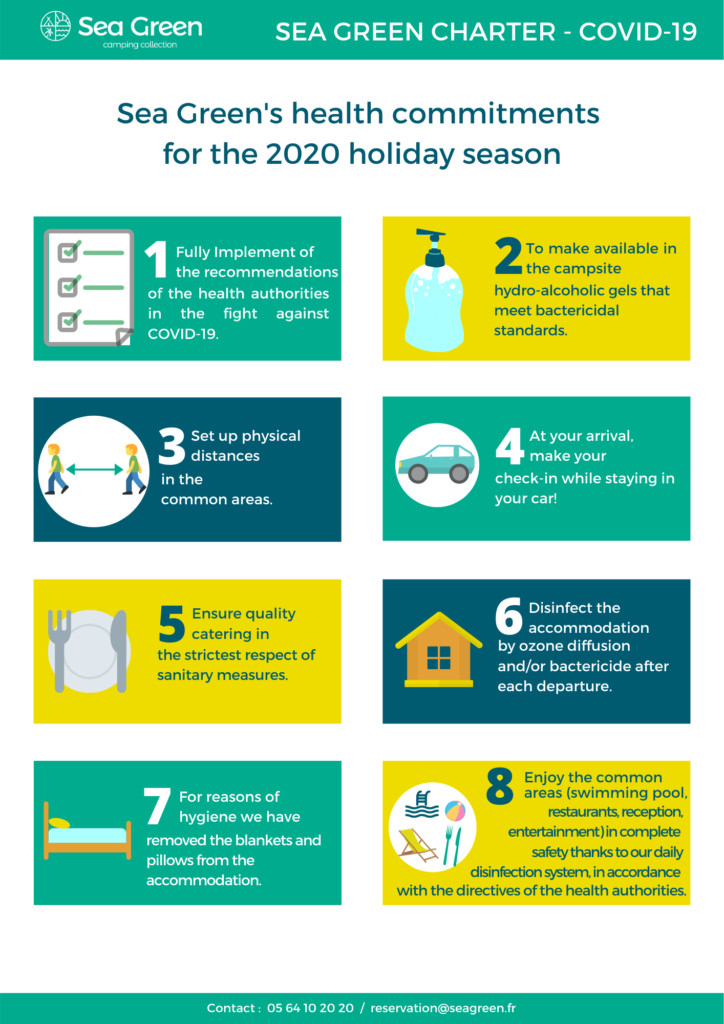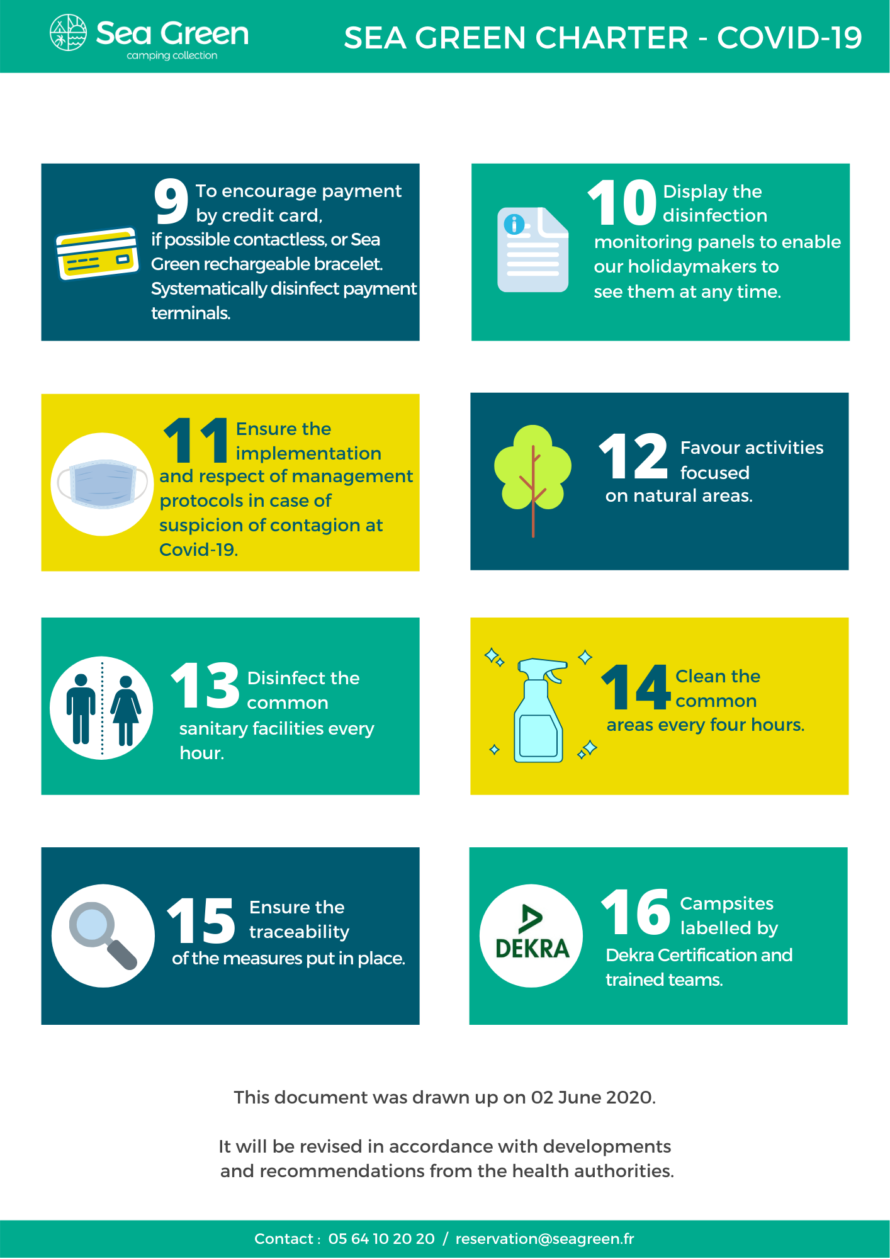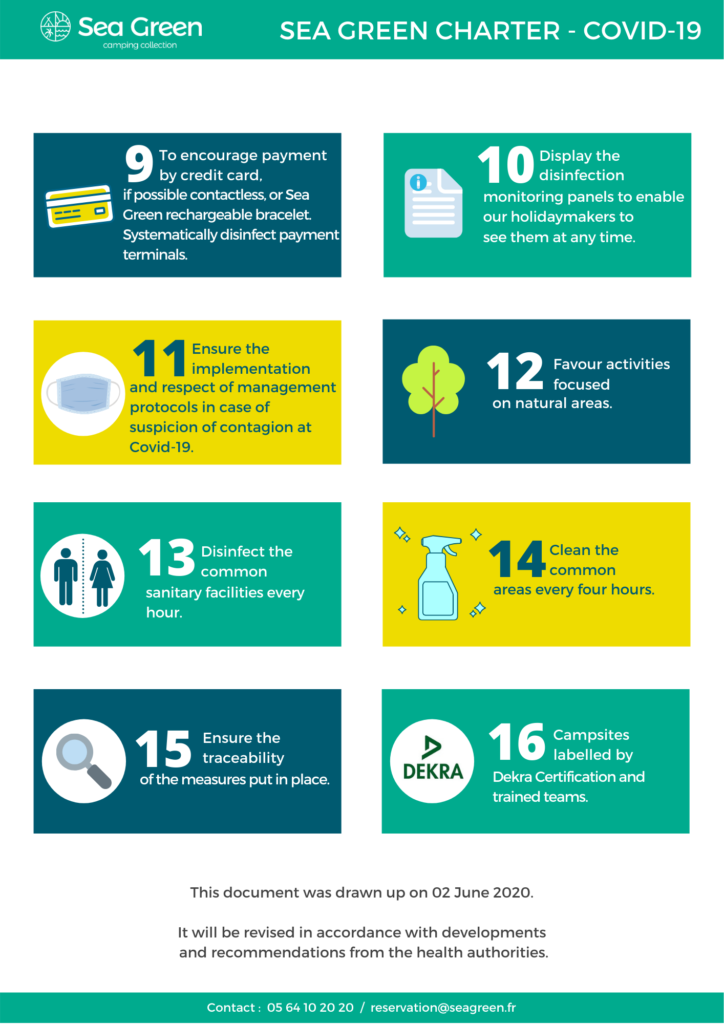 The answers to all your questions for your next vacation
> > Booking conditions :
10 % deposit at reservation – the balance at the latest 8 days before arrival.
> > Cancellation conditions:
For all bookings from May 11th for a stay between June 2nd and October 31st, if our establishment is closed by a decree, we will reimburse the deposit paid.
If you decide not to honour your stay for X reason and we are open, you will lose the deposit paid.
> > Sea Green adapts and offers you a stay à la carte.
You can already book from 3 nights all summer long.
> > At Sea Green, your safety is first and foremost:
– The training of our teams
– A special Covid 19 quality charter
Know that respecting social distancing is not so complicated when camping, you are in the middle of nature, take advantage of it to recharge your batteries and get away from it all!
> > Swimming Pool Info Point :
Youpi, they will be open every day from 10 am to 8 pm !
They are treated and tested before opening.
They will be closed from 13h to 14h for disinfection of the pool area.
A lifeguard will be there to welcome you, open the access gate and regulate the entry if necessary 7/7 days.
> > Mobile home disinfection info point
Our teams are professional, they use adapted products and respect a strict protocol.
Your accommodation will be disinfected with ozone.
Blankets are removed for your comfort.
> > Info point : Your arrival on site
– Quick and easy check-in: we ask for as much information as possible before your arrival.
– Setting up a drive-in reception: no need to leave your vehicle.
– The deposit is obligatory before arrival, 100% secure and contactless.
> > Animation info point
The animations are maintained, and the planning will be communicated to you the day of your arrival for your stay.
However, we will have to adapt to the current context (proposal for outdoor activities).
Our team is already working to entertain your stay.
> > Info Point Bar restaurant
Mojito please? It's possible with social distancing.
Pizza? Take-out for 8:00 p.m. Sound good?
Without forgetting the traditional menu and local products to taste to go or outside.
> > Information about the rules of the stay
Via your customer area on our website. When you make a reservation, you will be given your access details.
> > How to take advantage of your credit
We proceeded to the cancellation of your initial stay in view of our administrative closure, therefore we proceeded to a credit note of the sums paid and the amount is well preserved on your customer account.
You can contact us by email or telephone to register your new stay and we will deduct the credit note.